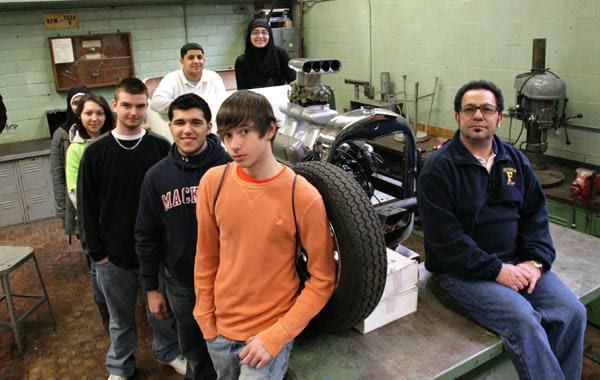 Dearborn Public Schools is looking for a teacher for our Automotive Technician program. Full-time, permanent position with Teacher contract, salary, benefits (health, vision, dental, life, retirement). Michigan Standard Teaching Certificate Preferred, but candidates with high school diploma/GED and 2-years (4000) documented work experience in automotive setting qualify.
Interested candidates may apply online: https://www.applitrack.com/…/JobPostings/view.asp…
Learn more about the program here: https://berry.dearbornschools.org/automotive-technician…/
In compliance with Title VI of the Civil Rights Act of 1964, Title IX of the Education Amendments of 1972, Section 504 of the Rehabilitation Act of 1973, the Age Discrimination Act of 1975, and the Americans with Disabilities Act of 1990, it is the policy of the Dearborn School District that no person shall, on the basis of race, color, religion, national origin or ancestry, gender, age, disability, height, weight, or marital status, be excluded from participation in, be denied the benefits of, or be subject to discrimination during any program or activity or in employment.